Speakers
JOHN F. WILSON FELLOW LECTURE
"Dark Nets and Disruptive Practices"
Thom Gencarelli, Manhattan College
Recipient of the 2016 John Fletcher Wilson Fellowship Award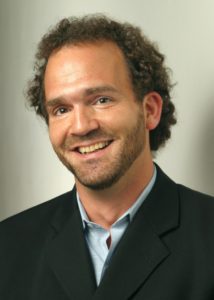 Friday, October 13th, 4:00-5:00p, East Room 1
All too often, people outside the academic discipline of communication and media studies consider what we do to be little more than a special interest, rather than the study of something that is central to, and one of the primary defining features of, the human experience.  As a case in point, the Presidential election of 2016, the most disruptive event of all disruptive events in our contemporary experience in the U.S., can be explained from a media perspective, and an historical one at that.  Beginning from Gutenberg's invention of the mechanical, movable-type printing press and through our contemporary innovations in mobility, social media, and Tor, this presentation argues that all inventions and innovations in media are a disruption, and that the evolution of media by which the citizenry in a democratic society inform themselves can explain, in full, exactly what happened to us in 2016.
Thom Gencarelli, Ph.D. (NYU, 1993) is Professor and the founding Chair of the Communication Department at Manhattan College in Riverdale, New York.  He is a Past President of the New York State Communication Association, the Media Ecology Association, and New Jersey Communication Association (twice), and a member of the Board of Trustees of the Institute of General Semantics.  He researches and writes about media literacy/media education, media ecology, and popular media and culture with an emphasis on popular music.  He is co-editor (with Brian Cogan) of Baby Boomers and Popular Culture: An Inquiry into America's Most Powerful Generation (ABC-Clio/Praeger, 2014), and is currently at work on a book about language acquisition and cognitive development.  Thom is also a songwriter, musician, and music producer, and has released two album-length works with his ensemble bluerace, World is Ready and Beautiful Sky.  The group's third, as yet untitled effort is due out in 2018.
KEYNOTE SPEAKER
"25/75: NYSCA & Michael Both Flourishing"
Michael H. Prosser
Sponsored by Rutgers University Doctoral Program in Communications, Information and Library Studies and Rutgers University Masters Program in Communication and Information Studies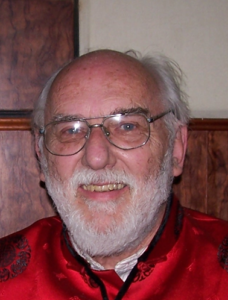 Saturday, October 14th, 6:30-7:30p, Marty's Lounge
As we take time to honor the past, celebrate the present, and shape the future, it is an honor to welcome back a former executive secretary of NYSSCA, Dr. Michael Prosser. For his keynote, he will take us through a journey through the field of communication over the years and how it has changed through his eyes. Dr. Prosser will gloss his autobiographical/autoethnographic memoir, A Journey to the East: Asia in Focus (2015), detailing his in and out visits to Asia over 40 years.  He reflects on his role in communication in New York, both while teaching at SUNY Buffalo and  Rochester Institute of Technology, the early developments in the academic study of intercultural communication in North America and China, and his experiences teaching 2,550 Chinese students and the achievements for the communication field in Chinese universities today.
Michael H. Prosser, Ph.D. (University of Illinois, 1964) is a Professor Emeritus of the University of Virginia (1972-2001) and served as a Fulbright Professor at the University of Swaziland (1990-91). He is known as a founder of the academic field of intercultural communication through a variety of teaching experiences and publications. He has also taught  at Yangzhou University (2001-02 and 2013-14), Beijing Language and Culture University (2002-05), Shanghai International Studies University (2005-09), and Ocean University of China (2011). He served as NYSSCA's Executive Secretary from 1964-68, which included the planning of the 25th anniversary In 1968, he was the editor of Today's Speech in its transition from a semi-popular magazine to a scholarly journal for the Eastern Speech Association.