Speakers
73nd Annual NYSCA Conference – October 16-18, 2015
Come listen to—and talk with—world class speakers.
Friday Night Keynote Speaker: HOWARD GILES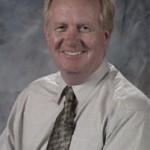 Howard Giles (PhD [1971], D.Sc. [1996], University of Bristol) became Chair of Social Psychology and thereafter Head of Psychology at that same institution.  He emigrated to California 23+ years ago and is Professor (past-Chair) of Communication at the University of California, Santa Barbara (with affiliated positions in Linguistics and Psychology).  He is Founding (and current) Editor of the Journal of Language and Social Psychology and Co-founding Editor of the Journal of Asian Pacific Communication, elected Editor of Human Communication Research, and Editor of many Book Series. Giles has researched many different areas of intergroup communication (and is editor of the 2012 Handbook of Intergroup Communication for the International Communication Association (ICA)/Routledge), been on the editorial boards of dozens of journals, is an elected Fellow in 7 gerontology, psychology, intercultural relations, and communication Associations and, in addition to 30+ competitive Top Paper awards from Communication Associations, has received many distinguished honors (e.g., the ICA Inaugural Career Productivity [Chaffee] Award in 2000 and the National Communication Association's Mark Knapp Career Award for interpersonal communication in 2010).  He has been Past President of ICA and the International Association of Language & Social Psychology (IALSP) and is currently Adviser to the Executive Committee of the latter.   Co-founder in 1979 (with Peter Robinson) of the International Conferences on Language (ICLASP) – with ICLASP15 planned for 2016 – he was one of the key initiators of the IALSP movement established in 1996.  In late 2011, he retired as a 15-year Reserve Detective Lieutenant with the Santa Barbara Police Department working with the major crimes unit and on 24/7 call for the Crisis Negotiation Response Team as well as on 24/7 call as a Police Chaplain. Giles has been the recipient of 13 California State, local, and departmental Outstanding Law Enforcement Service Awards.

Saturday Night Keynote Speaker: TBA