NYSCA 2012 Conference – October 19-21
Come listen to—and talk with—world class speakers.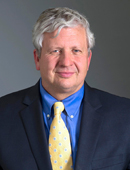 Friday night's speaker is Thomas Cooper, Professor of Visual and Media Arts at Emerson College. Dr. Cooper is the author or co-author of six published books about media ethics and criticism including Television and Ethics: A Bibliography, Communications Ethics and Global Change, and his most recent, Media Fast/Fast Media. The co-publisher of Media Ethics, an independent academic and professional magazine, Cooper has written over a hundred articles and reviews. From 1975-1980 at the University of Toronto, Cooper served as an assistant to Marshall McLuhan. He has received numerous fellowships, awards, and grants, and was founding director of the Association for Responsible Communication, which was nominated for the Nobel Peace Prize in 1988.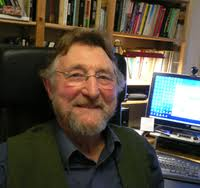 Saturday night's keynote program features John Shotter, Emeritus Professor of Communication at the University of New Hampshire. Dr. Shotter works internationally as an organizational consultant and doctoral examiner. His ongoing research interest is in the social conditions conducive to people having a voice in the development of participatory democracies and civil societies. Dr. Shotter's books include Social Accountability and Selfhood (Blackwell, 1984), Conversational Realities: The Construction of Life Through Language (Sage, 1993), and most recently, Getting It: Withness-Thinking and the Dialogical…in Practice (Hampton, 2011). In addition to authoring numerous journal articles, book chapters, and conference papers, Dr. Shotter continues to travel, write, and present extensively.
For more information, please contact: Cheryl Casey, conference chair, ccasey@hamilton.edu